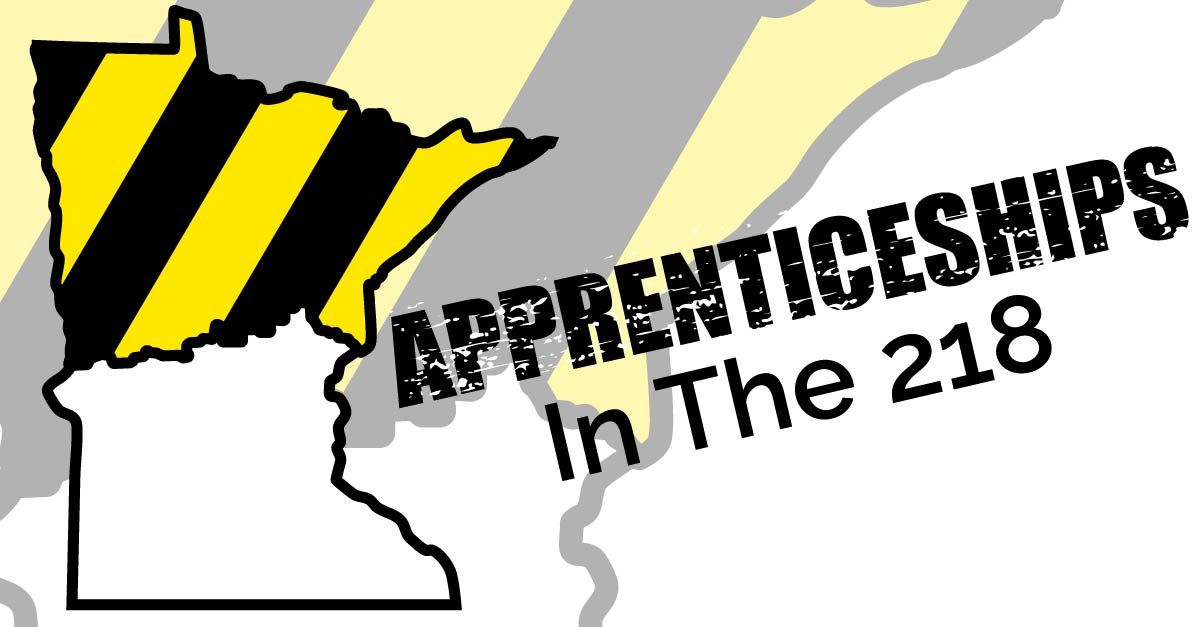 218Trades and the Apprenticeship Summit 2019
Back in June, I was invited to be on a planning team for the 2019 Apprenticeship Summit which was to be held in Duluth on November 15th.
The 218trades part of the summit was headed up by NEMOJT's Heath Boe, one of the point people for 218trades and a believer in how a renewed focus on the opportunities in the trades can impact lives in "the 218."
Anyway…
Working in conjunction with Elena Foshay from Duluth Workforce Development, Rick Martagon and Jeremy Parker from the State of Minnesota, along with many others, we were able to create an event focused on connecting educators and the different trades in Northeast Minnesota.
And boy did we!
Connecting the Trades to Students
On November 15th we had over 150 educators and trades people; schools from all over the area – from Indus to Aiken, Barnum to Proctor and the North Shore were in attendance. The Governor, Tim Walz, dropped in to show his support of the direction the 218trades is spearheading in
Northeast Minnesota. A panel of six apprentices came to explain how their experiences in their apprenticeship have changed their lives – they stole the show. The panel showed that if a person wants to stay and build a life in our area, they can. Not just bouncing from job to job, but have a real career.
We achieved our goal of connecting educators with the trades – not in some stuffy conference, but in an interactive "real life" setting with stories to help them bring the message back to their schools. The trades are back in business as a career path in "the218."
So if you are in school and are interested in the trades, after you use the 218trades website to get your information, talk to your school to get their take on this career path. If you are not in school, but are interested in the career opportunities that the trades have to offer, please dive into the website.
The Governor and the Minnesota Department of Labor and Industry endorse the trades as a real career opportunity for you…as do we at 218trades!
Oh, and how cool is this!
#workhereplayherestayhere
Be Great
DC
What Employers Have to Say
The trades have Good pay, even at a starting wage. Advancements are there if you take it seriously and want to improve your career. The demand is strong.
We have requests for 2 to 3 times the work that we can perform. If I had qualified job foremen and quality workers available, we could build many more homes and projects than we do.
There is a great satisfaction in building, and completing quality projects for people. The work has great variety, and the learning experiences are invaluable.