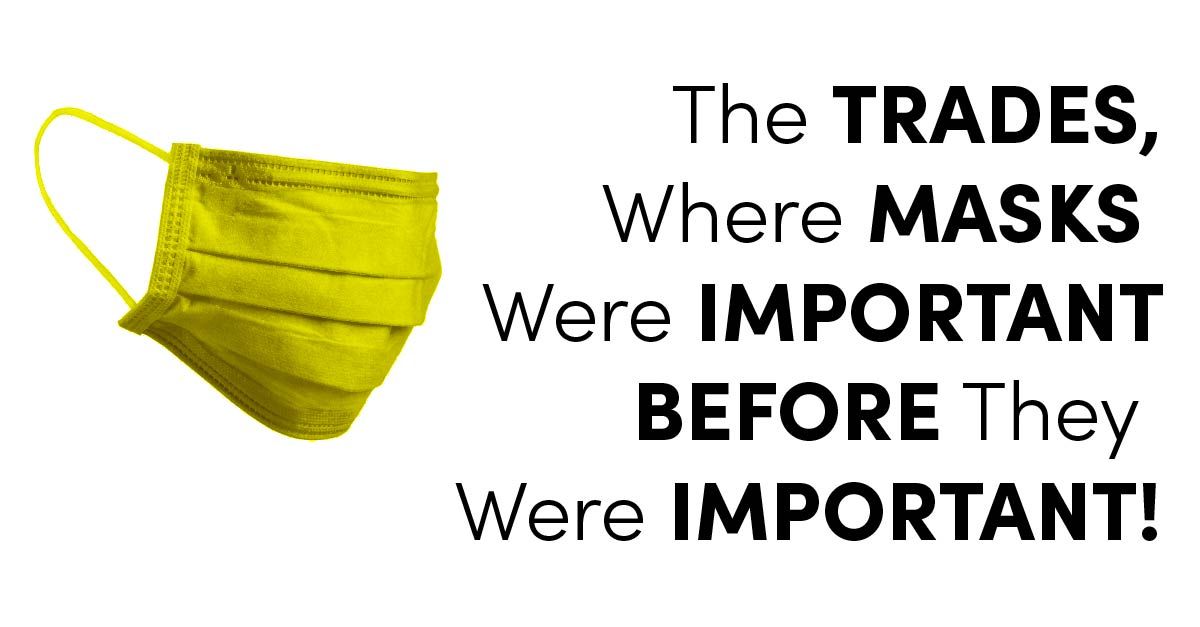 Safety – Every trade knows that paying attention to safety rules is the key to their labor force going home to their families at the end of every day.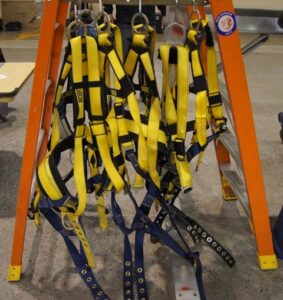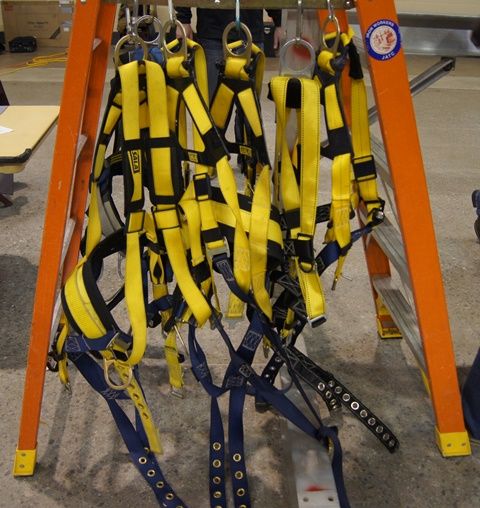 Our tradespeople wear safety gear like steel toe boots, knee pads, and welding shields; they tie themselves off when they work at heights. Road work has sign people, and glaziers use suction cups to move glass.
The trades want everyone to take our safety focus to heart – we want everyone to get home to their families. Follow the safety instructions in place during the COVID-19 pandemic. Social distance, wash your hands and sanitize whenever you can.
Finally, utilize one of our most important pieces of safety equipment – the face mask. Use a face mask.
Do like we do – practice safety, incorporate safety in the face of this pandemic. Get home safe and healthy to your family.
Together we can beat this.
#workhereplayherestayhere
Be Great
What Employers Have to Say
The trades have Good pay, even at a starting wage. Advancements are there if you take it seriously and want to improve your career. The demand is strong.
We have requests for 2 to 3 times the work that we can perform. If I had qualified job foremen and quality workers available, we could build many more homes and projects than we do.
There is a great satisfaction in building, and completing quality projects for people. The work has great variety, and the learning experiences are invaluable.